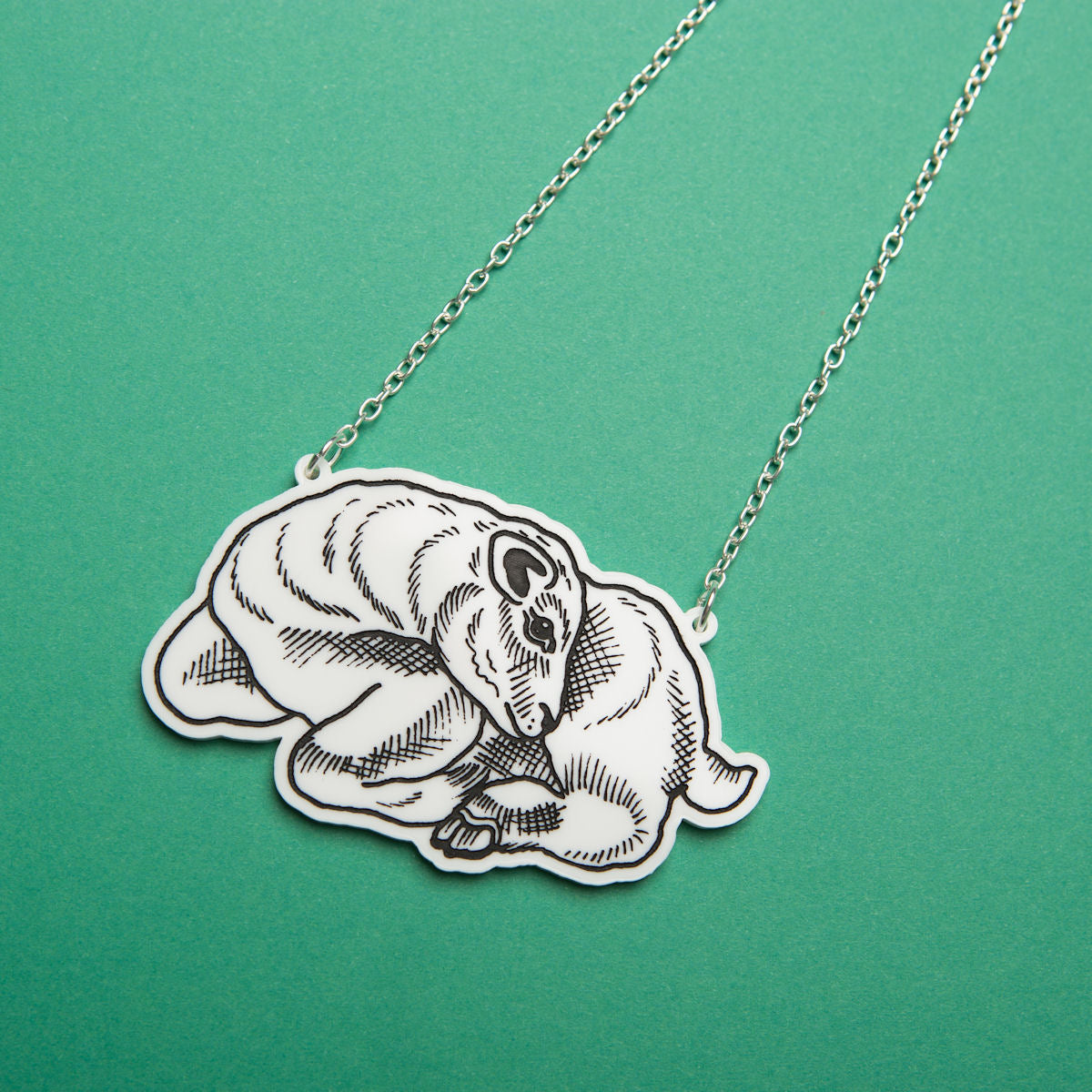 Amy Savage Lamb Necklace
We've teamed up with one of our favourite tattooers, the incredible Amy Savage! She drew this design and we turned it into wearable art. The best part though, is that £5 from each sale goes straight to The Retreat Animal Rescue!
This cute lamb is cut from laser cut white acrylic, with etched and hand inked detail. It measures approximately 80mm wide and hangs from a plated chain.