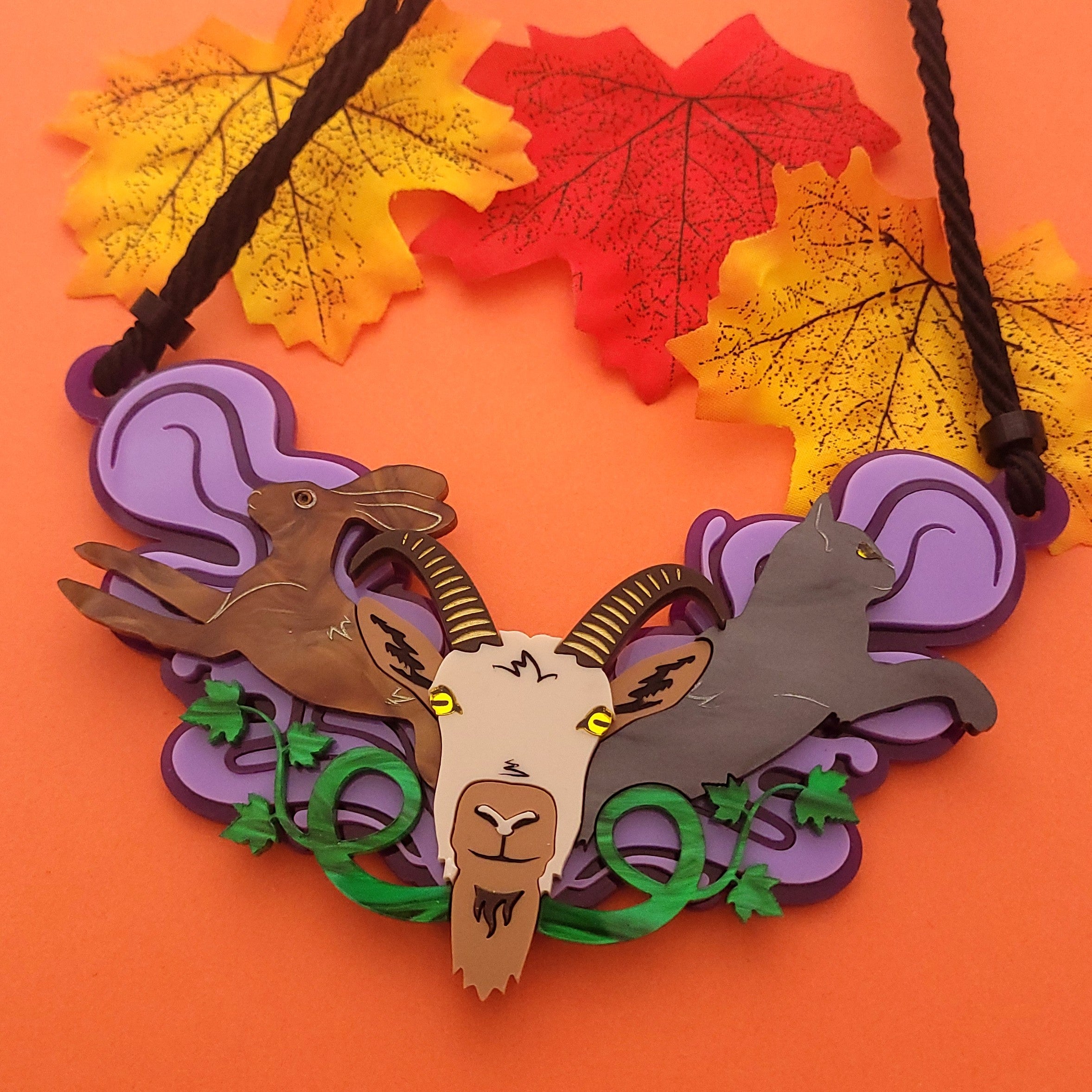 Familiars Statement Necklace
Our Familiars Statement necklace measures a massive 150mm wide. It's laser cut from three layers of acrylic and features three of our favourite familiars; the goat, the hare and the black. They're all backed by a purple smoke plume and feature twisting marbled green vines. 

The charm hangs from a black rope chain in a choice of lengths!