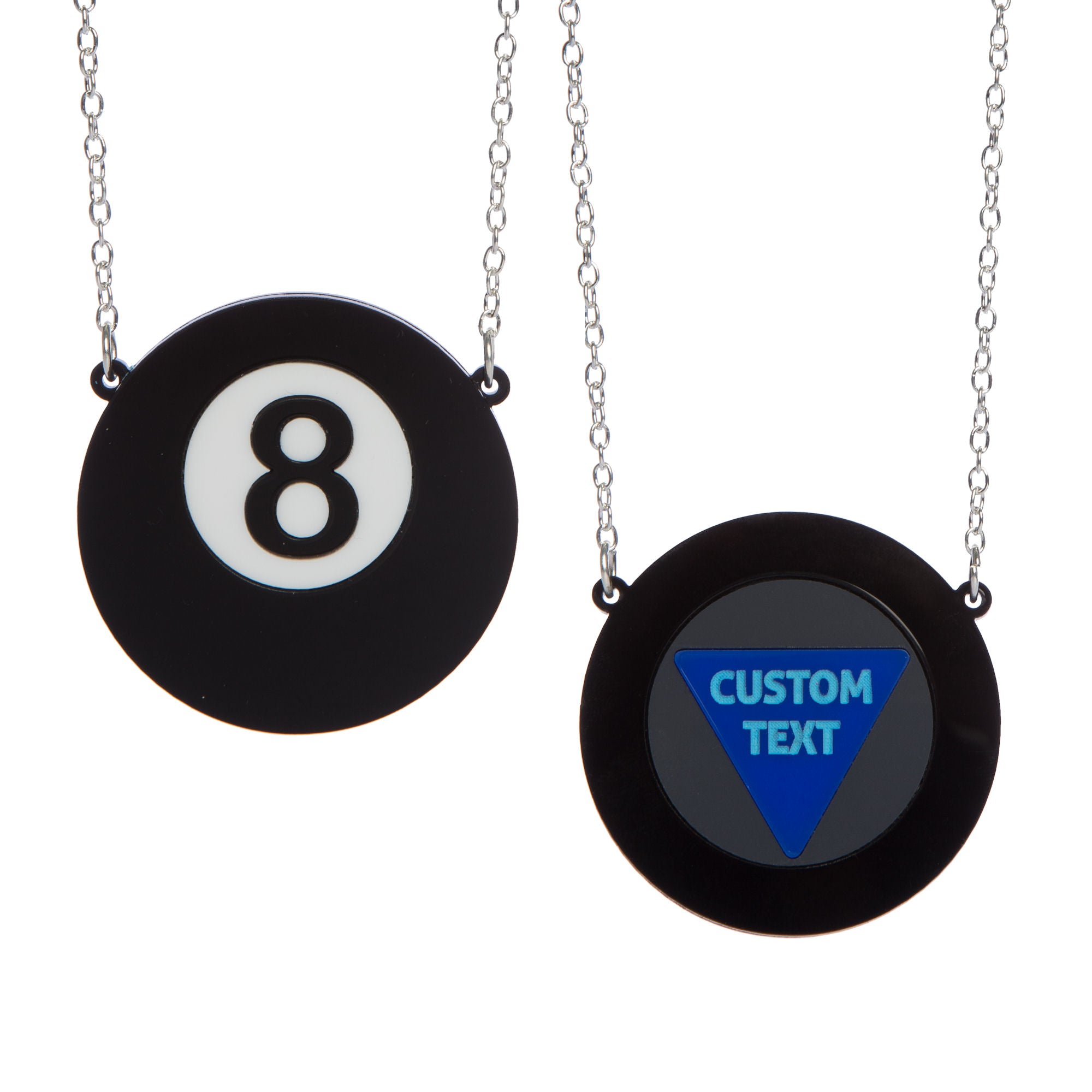 Mystic 8-Ball Necklace
It might not be able to tell you your future but you could hide a motivational message, in-joke or even a private insult on this necklace! 
It's laser cut from three layers of acrylic and hand assembled. You can wear it either way around as it's fully reversible! The charm measures 50mm and hangs from an 18" silver plated chain.
Please note, you are limited to a maximum of two words due to the confines of the design. Choose wisely!