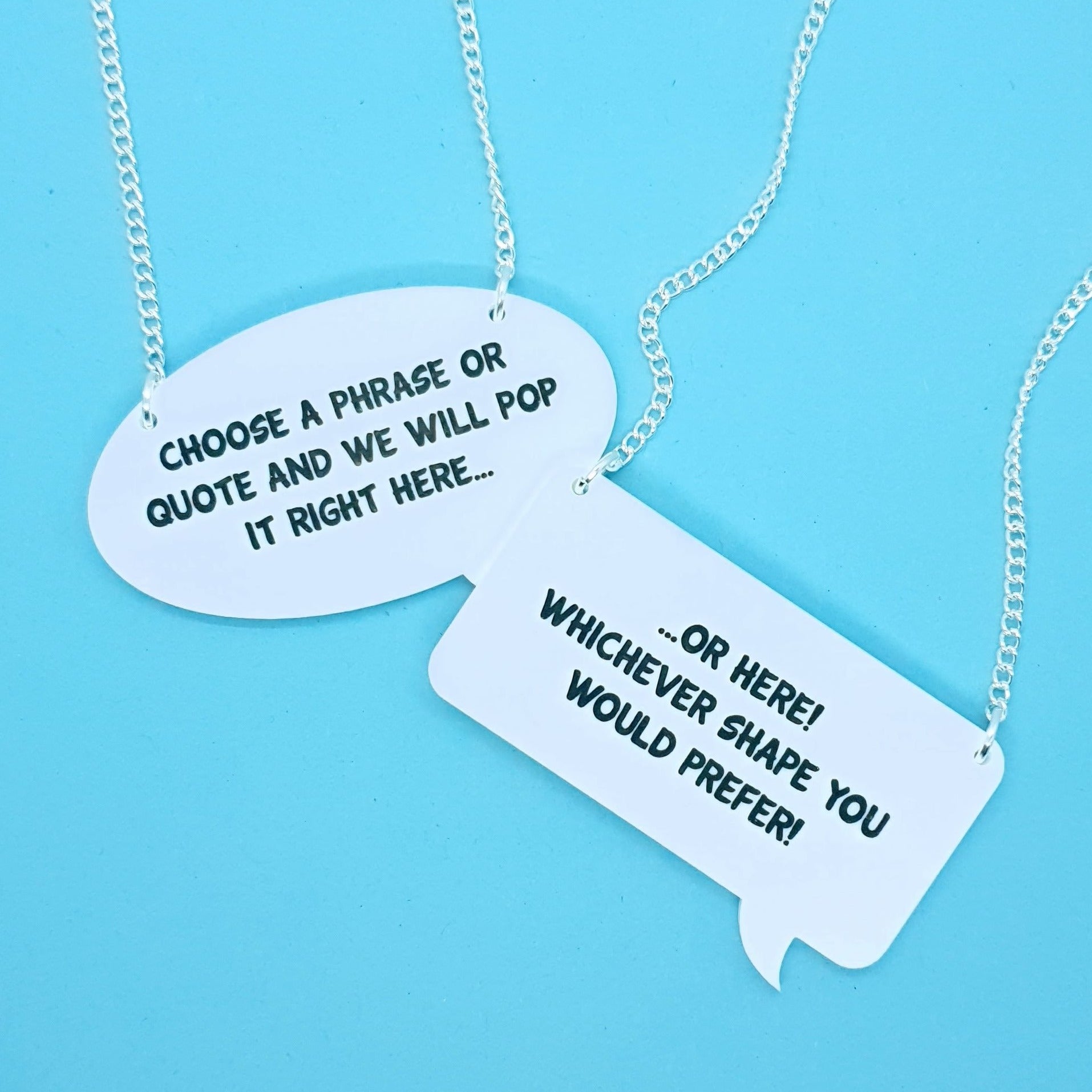 Speech Bubble Necklace
A large white laser cut acrylic speech bubble necklace, engraved with words of your choice! Pick your favourite quote or phrase! Or whatever! It's completely up to you! They measure approximately 65mm across and hang between a plated metal chain.
Please choose no more than 20 words. We'll try to get the line breaks exactly as requested if you included them, but sometimes it may be necessary to move them around a bit to make things look their best. The size of the writing will depend on how many words you choose. Fewer words will mean bigger writing to fill the bubble! Be careful when it comes to spelling as we will engrave them exactly as they are written and cannot accept returnsᅠon personalised jewellery.