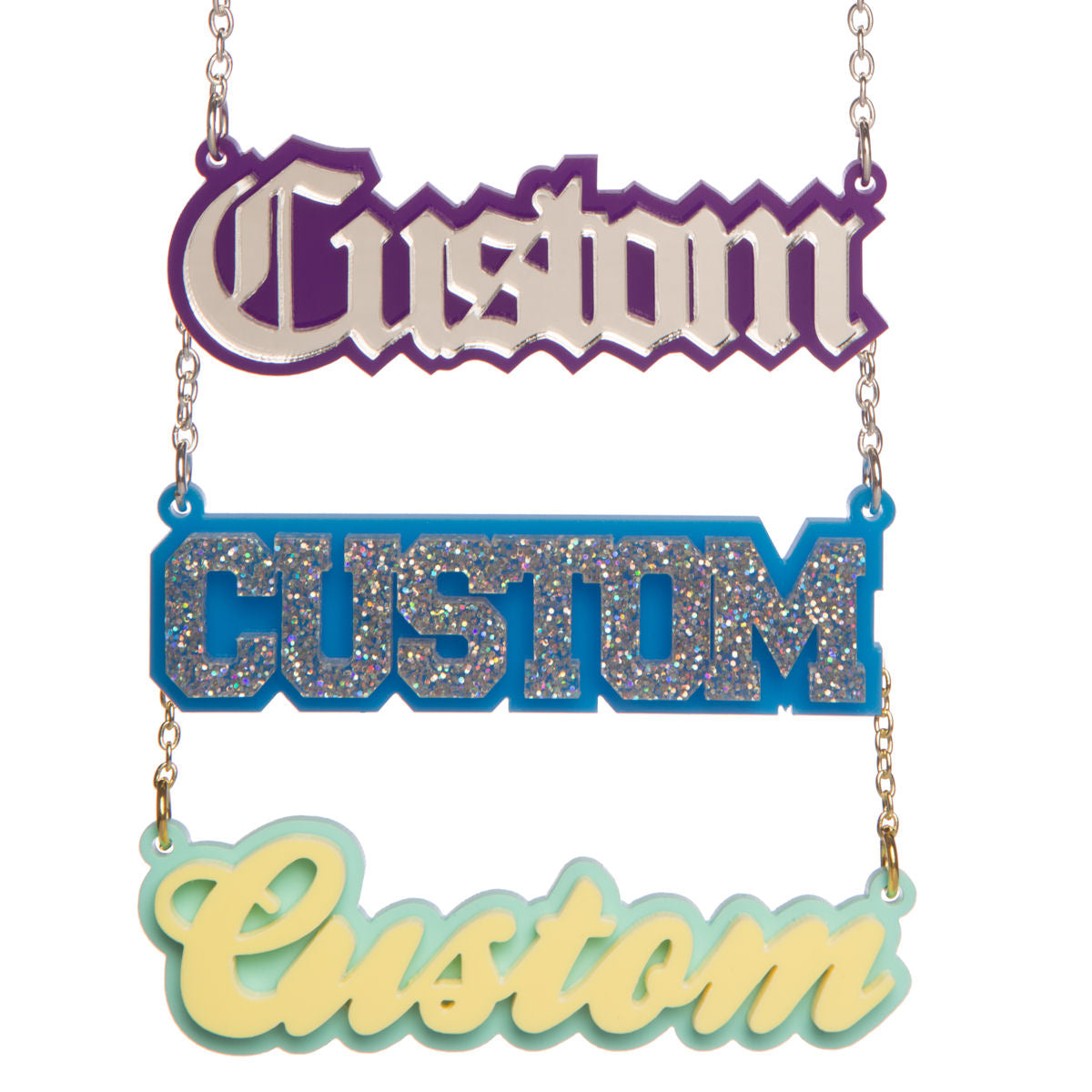 Stacked Name Necklace
A double stacked, 6mm thick, hard-wearing personalised laser cut acrylic name necklace. The pendant measures between 15 and 22mm tall depending on the font chosen, and the width will depend on the number of letters used. For example a name consisting of 6 letters will measure 70mm wide.

Names can be anything up to 8 letters long. Please limit your choice to ONE word only. Please note that the text preview box only gives you a preview of the letters, it doesn't change colour and the joins between letters may differ in the final product! For more than 8 letters, please send us an email via the contact form.
Choose the SUPER-SIZE option for your necklace for an extra £10 and we'll make it almost double the size! This option includes an upgrade to chunky chain for free!