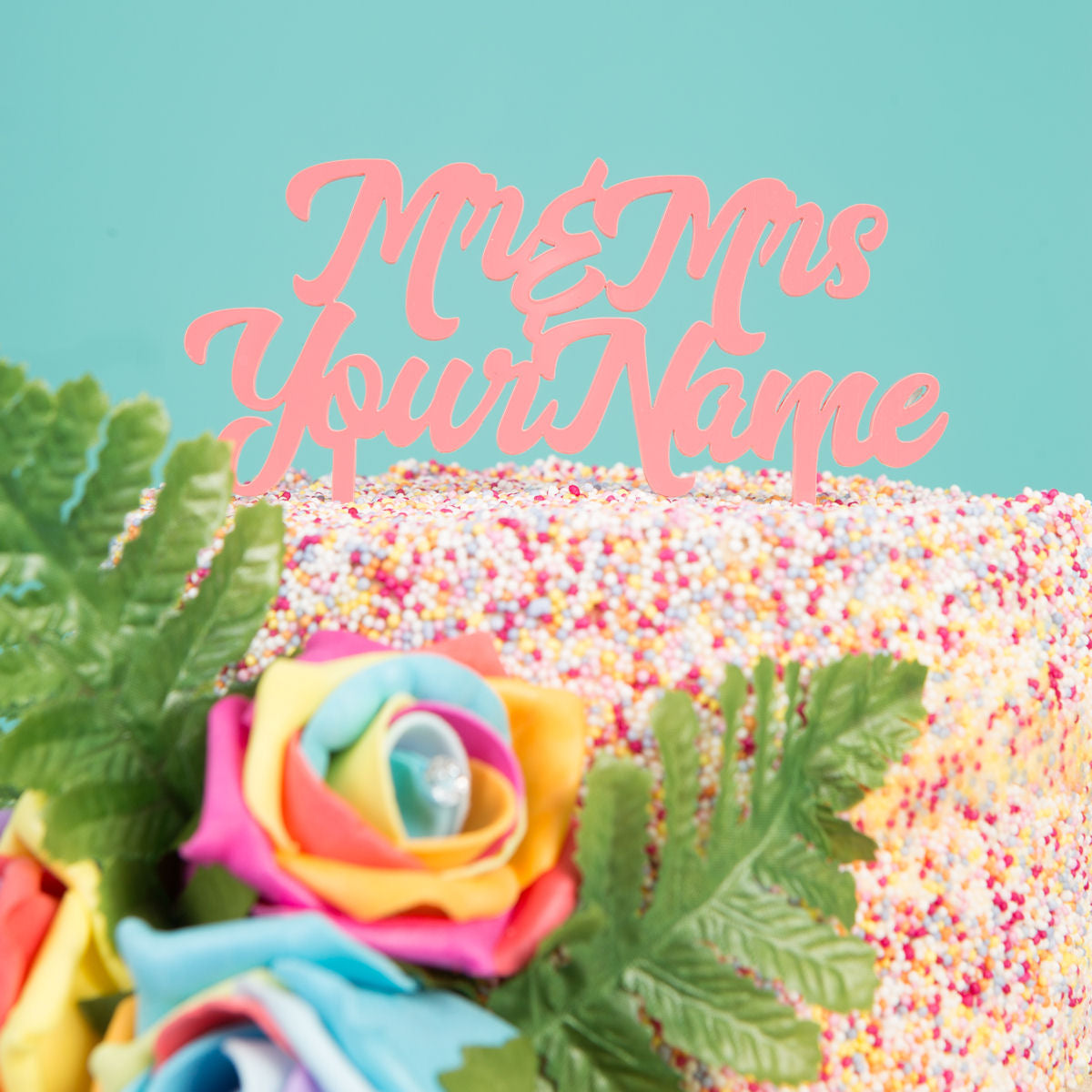 Mr & Mrs Wedding Cake Topper
Cake is pretty great, but you can improve on it by adding a personalised topper! The piece measures approximately 140mm tall and is laser cut from opaque acrylic in the colour of your choice.
If you'd like a longer name, or a double-barrelled name, simply email us using the contact form to discuss it.