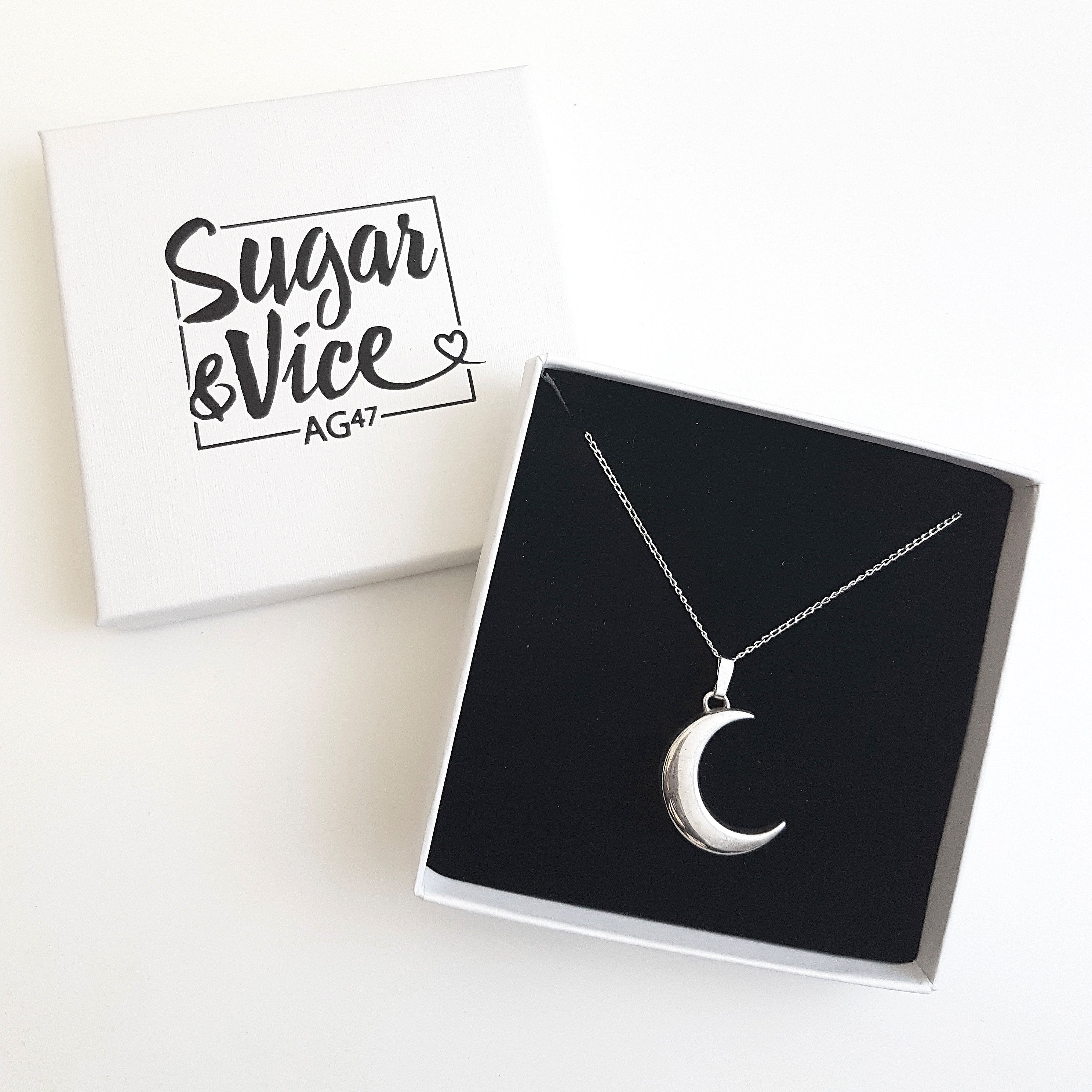 AG47 Moon Necklace
Here at Sugar & Vice, it's long been a dream of ours to be able to offer jewellery made from sterling silver, and we're excited to launch this brand new facet to our business.
Designed in-house by us using 3D design software and cast from solid sterling silver, our AG47 pieces will deliver the same creativity and durability that you've come to expect from our acrylic jewellery.
Our Crescent Moon necklaces measure 20mm tall, they're simple but pack a hefty punch for such a dainty piece! They hang from a sterling silver chain in either 16 or 18" length and come packaged in a luxurious white gift box stamped with our logo.
In case you're curious, AG47 is the chemical symbol and atomic number for silver, and as science nerds, we couldn't think of a more perfect name for our new range!