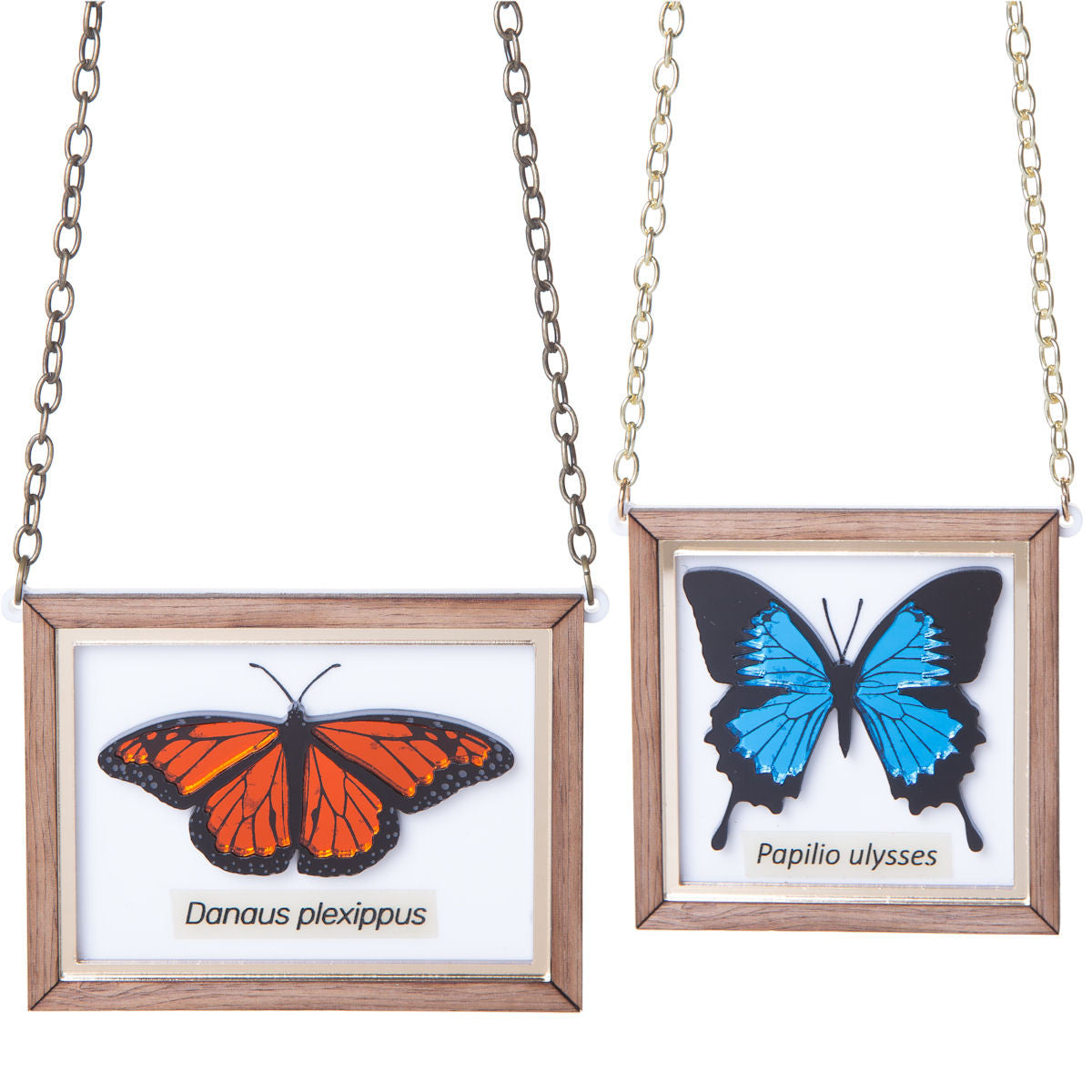 Mounted Butterfly Necklace
Butterflies are a really common theme in jewellery and art but we've given ours a taxidermy twist! 
Each pendant is made from laser cut acrylic and walnut wood, carefully hand inked and assembled. They measure 60-65mm tall and hang from a chunky plated chain of your choice.