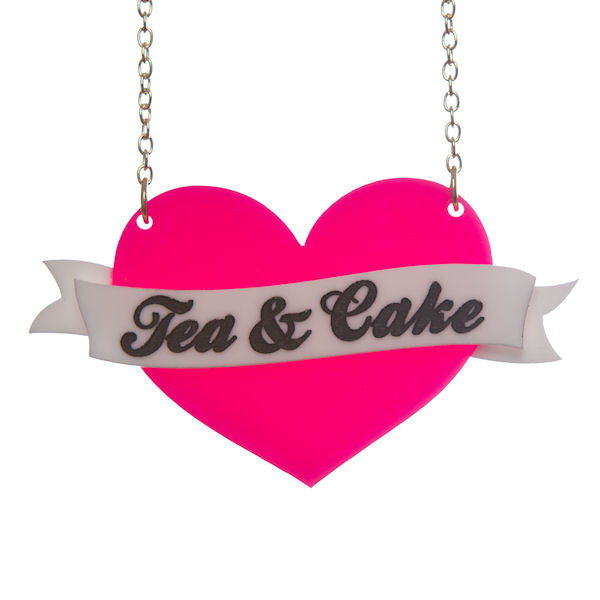 Personalised Heart Banner Necklace
A large tattoo inspired laser cut acrylic heart pendant featuring a white personalised banner. The pendant measures approximately 65mm at the widest points and hangs between a plated metal chain. Although the wording will always be in black, you can personalise the heart to be your favourite colour!
You can have the banner say anything you want, as long as it's no longer than 15 characters (including spaces). Spread some love with this necklace!