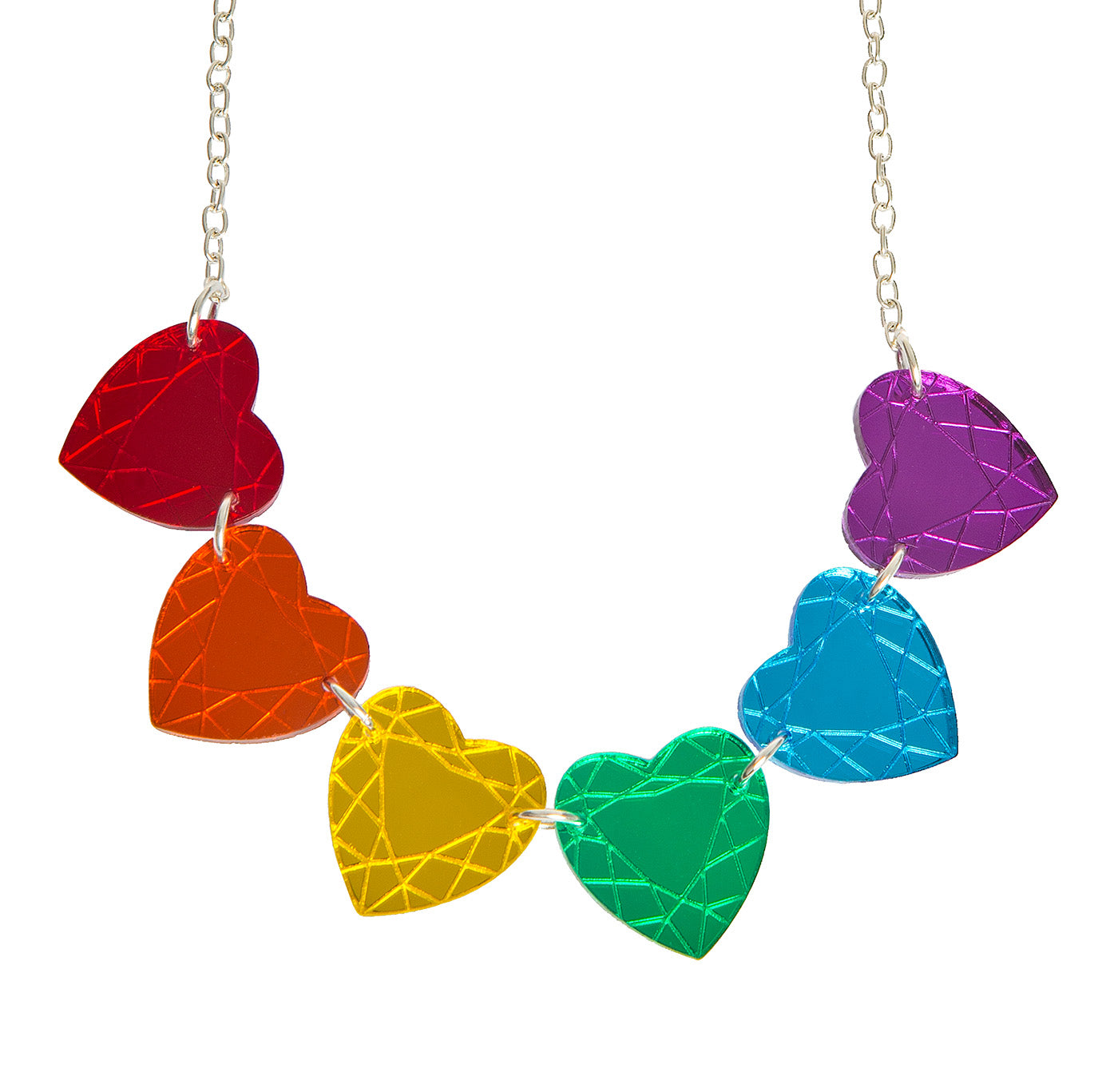 Rainbow Heart Gem Necklace
This combination of rainbows, hearts and gemstones is sure to put a smile on you, or your loved ones face. It makes the perfect gift.
Each charm measures approximately 20mm wide and is laser cut and etched in mirrored acrylic before being strung from a plated chain. The chain length includes the charms.